About Mar-
Tech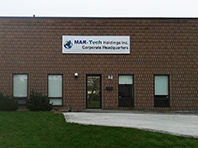 MAR-Tech Holdings Inc. is a company that has distinguished itself in the Metal Finishing Industry. We are focused on providing this industry with specific products which contribute to the Functional and Decorative performance of many end users.
MAR-Tech Holdings Inc. will strive to bring quality chemical processes to the market. These processes include such systems as Hard Chrome, Electroless Nickel, Alkaline Non Cyanide products, Metal Cleaners, Decorative processes.
One of our focuses is geared to environmentally safer systems such as "NON CYANIDE PROCESSES" which help reduce major pollutants of cyanide. Our GOAL at MAR-Tech Holdings Inc. is to be flexible to current conditions as well provide superior service and to be competitive in the industry.
President's Profile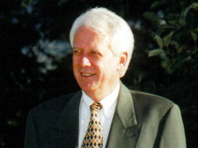 After 25 years of successful positions with major chemical suppliers in Canada for electroplating and finishing proprietaries, MAR-Tech Holdings Inc. was established. As well as Senior Vice President of Technology and Technical Support of a new company called MTJ International Company Inc.Canada.
As a senior chemist in a major company producing high temperature refractory for the Steel Mills, he joined a well-established chemical supplier as a laboratory technician, and then moved into Technical Sales and Service specializing in General Metal Finishing. For the next 10 years, he was appointed Senior Account Manager in the highly technical field of the Circuit Board Manufacturing Industry in Canada. Technical and business strengths are concentrated in the Functional Product Groups such as Functional Hard Chrome, Electroless Nickel, Zinc, Tin and a strong knowledge in POP, Plating on Aluminum and PWB systems.
Graduate of Poly-Technical Institute obtaining a Technician status both in Mechanical and Chemical Technology. He has also successfully completed and graduated from University, a degree in Chemistry and Mathematics.
He has resided in Hamilton, Ontario, but was born in Germany in 1946 and immigrated to Canada in 1949.
Company History
MAR-Tech Holdings Inc. was formed in 2001 as a registered corporation in Ontario, Canada.